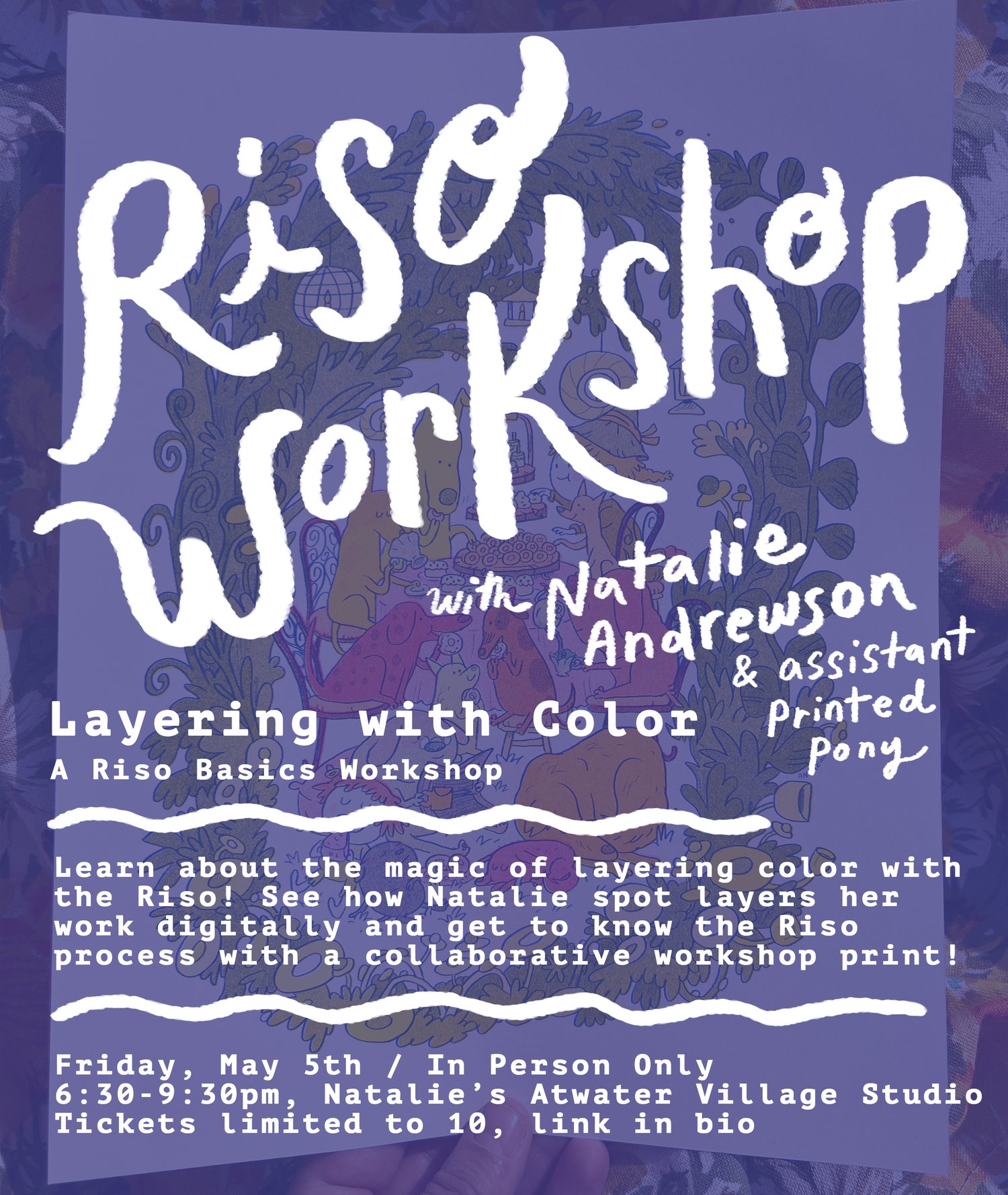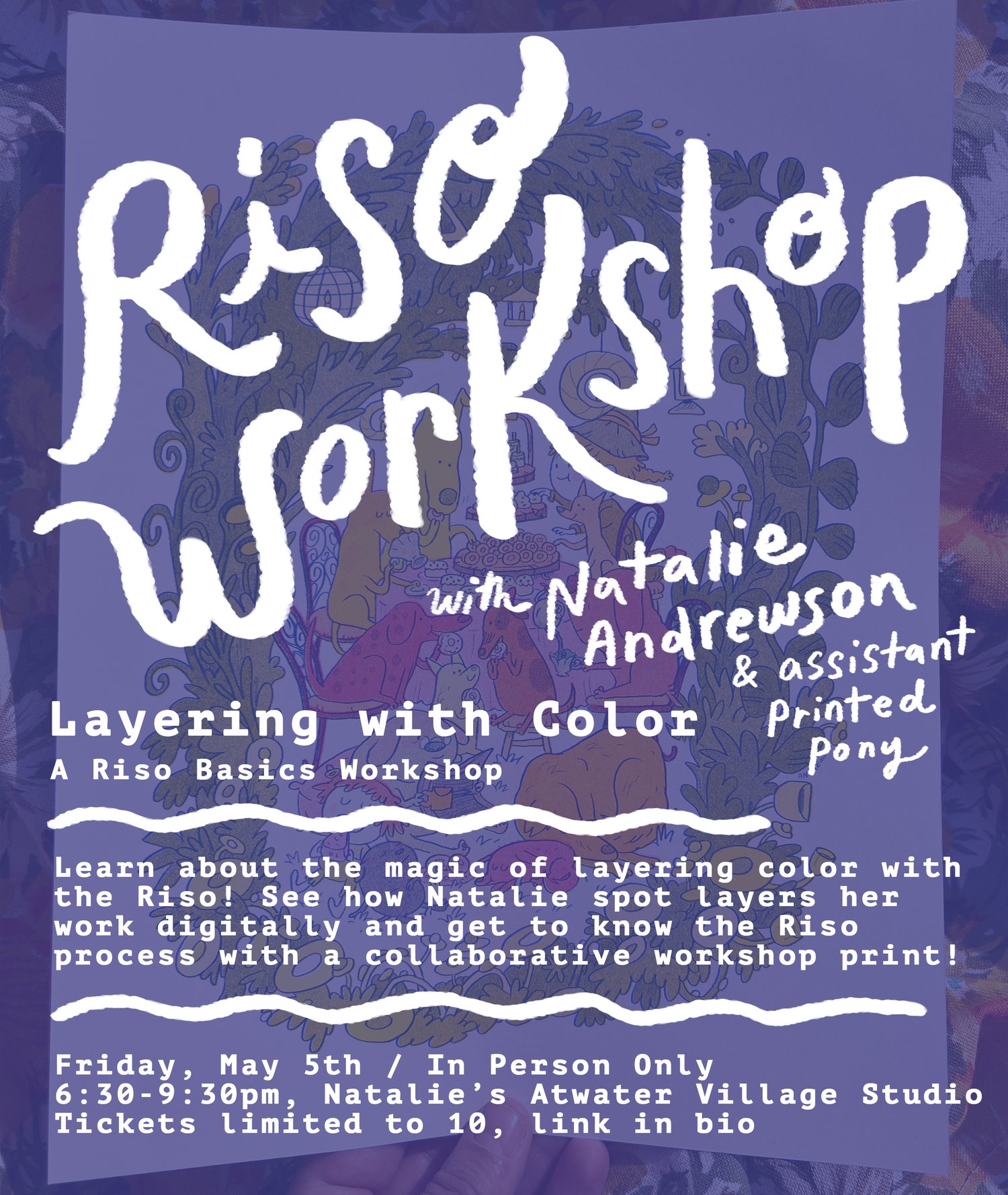 In Person Riso Workshop: Layering with Color: May 5th, 2023
$150.00 / Sold Out
Layering with Color: A Riso Basics Workshop *In Person in Atwater Village- East Side of LA*
Natalie will be teaching how to layer color for the Riso, share tips and tricks to make Riso printing more accurate AND fun, and share how she likes to set up files for Riso printing. Attendees will also be making a collaborative print so everyone can see how different values look on a variety of different styles of mark making.
This workshop is limited to 10 people, taking place in Natalie's Atwater Village studio in Los Angeles on Friday May 5th, 2023 from 6:30-9:30pm. This will be an in person only event and masks are required for everyone's safety.
Attendees will be contacted a few days before the workshop and asked to provide a simple line art file (with value layers if you'd like!). Starting at 6:30pm Natalie will demo one of the prints from her library so attendees can see how exactly she layers her colors on the Riso, then attendees will split off 5/5 with one group learning more about the inner workings of the Riso from Natalie's assistant Printed Pony while the other group of 5 will circle around Natalie's computer while she adds values to the collaborative print and shares an in depth look at her file set up process with the demo print as an example. Then the groups will switch and when Natalie feels the collaborative print is finished attendees will be able to see their work printed live on the Riso! Attendees will get a feel for how Riso reads certain line weights, textures and values, and of course be able to take the print home with them! Lots of time for Q+A baked into this schedule as well.
This workshop includes a goody-bag of Riso prints to takeaway and reference later: My Fave Riso Flavors color chart print in all 8 color drums Natalie has in the studio, The Cool Cats Color Chart in orange, blue and yellow, and a PDF of best Riso practices you can take home and use later!
Natalie will be teaching with her assistant and Riso extraordinaire Printed Pony (who's name is also Natalie!!! but we'll keep it Printed Pony here for clarity's sake! <3). Printed Pony will also be in the studio helping make the workshop go smoothly, answering any questions and concerns that may arise! Printed Pony will be contacting attendees about files and logistics for the workshop about a week prior to the workshop.
This is a great workshop for artists and creators who are interested in understanding the basics of how the Riso works and how Natalie layers her files specifically for Riso to make her digital work look traditional.
Class is $150 which includes the price of paper and consumables, Riso printed extras, and payment for Printed Pony's time and expertise.